2022 Chill-Pro® Summer Claims Highlights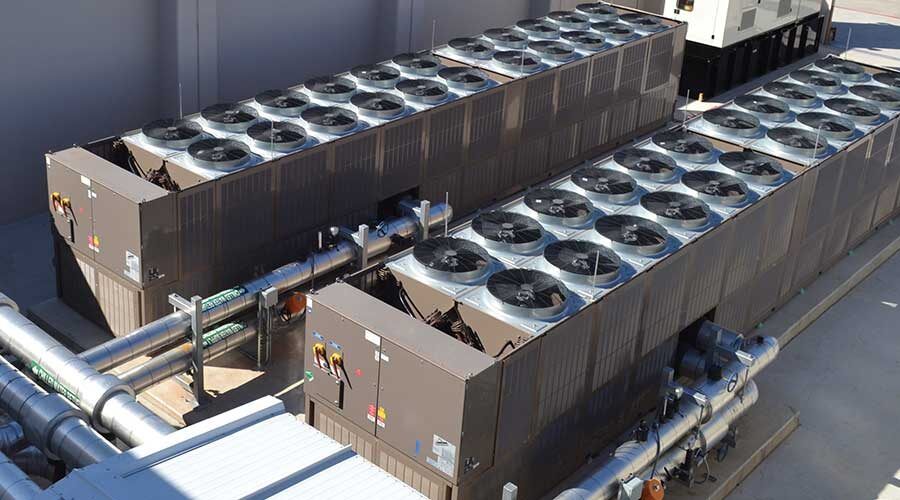 10-year-old, 120 Ton Air cooled Screw chiller. Cause of Loss: Drive rotor fused to compressor casing
DESCRIPTION: Damage to Screw compressor while in operation. The male, or rotor driver, was found
fused to the discharge wall of the compressor casing. The rotors were separated from the discharge wall
during disassembly. Both the male and female rotors were found to be damaged. In addition to the
damage found to the rotors, a significant amount of damage was also found on the discharge wall of the
compressor. All thrust and counter thrust bearing appeared to be in good working order. The
compressor required replacement as repair was not an option based on initial damage review.
16-year-old, 500 Ton Centrifugal chiller. Cause of Loss: Ruptured O-Ring, refrigerant leak
DESCRIPTION: 500 Ton Centrifugal Chiller had major leaks. Loss reported as major leak on chiller.
Further communication with the insured revealed that an O-Ring blew out releasing an excessive amount
of freon from the system. Contractor confirmed the damage to O-Ring. It appears that O-Ring was
damaged and could not hold Freon in the system. The O-Ring was replaced, and Freon was added to the
system. The bulk of claim cost was refrigerant recovery.
15-year-old, 80-ton Scroll chiller. Cause of Loss: Electrical arcing, failed compressor
DESCRIPTION: On date of loss, Technicians were called out when one of the six compressors on the 80-
ton scroll chiller unit stopped working. Testing of the unit found that the compressor had shorted to
ground. The compressor was replaced, and the unit was returned to service.
10-year-old, 150 Ton Magnetic Bearing chiller. Cause of Loss: Stripped set screw, compromised seal
DESCRIPTION: Our investigation found that on the date of loss, technicians were called out to diagnose a
failure on the 150 Ton magnetic bearing chiller. Technicians found the system inoperable on a
temperature alarm. Initial inspection found that the system had lost most of the refrigerant in the
circuit, which caused the unit to overheat and force a shut down. Technicians traced the leak to a section
of the line where a screw holding the sections together had been stripped out. Due to this section no
longer being sealed properly, the refrigerant was released from the system. Technicians recovered the
remaining refrigerant and repaired the section of the refrigerant line. They recharged the system with
R134A refrigerant and re-started the chiller.
10-year-old, 450 Ton Centrifugal chiller. Cause of Loss: Circuit board failure due to power surge
DESCRIPTION: During service call chiller was found to be inoperable. Troubleshooting procedure
revealed failure of 4 printed circuit boards. Replaced circuit boards and restarted 450-ton Centrifugal
Chiller. No further maintenance performed.